Ricardo Braz, 25, born and raised in Rio de Janeiro. He's been working for 2 years as a travel photographer, focusing on nature and landscape while camping and exploring trails.

How did you get into this kind of travel photography, and what is it like to produce content on these trips, the challenges, the unexpected problems and the part you like most?

Travel has always been present in my life. Since I was little I traveled with my parents mainly to the United States, where we have family and visit quite often. In 2015 I went on my first trip "alone" - 1 month with just a backpack and 2 friends in South America (Chile, Bolivia and Peru). On that trip I started taking pictures with an Iphone 5 and posting them to Facebook and Instagram for friends and family. The feedback was incredible and, from there, I decided to buy a camera to improve my photography.

In 2016 I went on my second solo trip - my first trip to Asia for 2 months. In the first few days I bought a camera
without knowing any technical specifications, settings, composition rules - I basically had no idea what to do with that entry-level camera in my hands. It was love at first sight - I fell in love with the act of photographing and started looking into several Youtube tutorials to improve my skills. A few trips later I started to build a more engaged social network and felt that people liked my work. In the meantime, I was attending business school and working in marketing and sales for a few years, something I enjoyed, but I wasn't passionate about. I graduated in late 2017 and decided that I
would "drop everything" to travel the world trying to make this hobby my full time job. I invested in a slightly better camera and spent 5 months in Asia, focused on creating a portfolio and building a cool Instagram page. On that trip I got several jobs with hotels, travel agencies, car rental companies, clothing brands, etc., and I realized that it could work. In addition, I made incredible connections in the world of photography that helped me get to where I am today. New projects and trips started to emerge, and I haven't stopped ever since!

Through Instagram it looks like travel photography is all about having fun, but it can be extremely challenging to create content during these trips. Waking up early to see the sunrise every day, carrying a heavy backpack, sacrificing hours of sleep and not having a routine are some points that, in the long run, tire you a lot. For those who are on the road quite often, traveling for work can even stop being pleasurable and become something boring that you do only as an obligation - which is wrong and unhealthy. For me, the most challenging thing is to reconcile work and traveling with time at home, with family and friends. I won't deny it, I feel incredible when I am traveling and I am completely passionate about what I do, but I already had some burnout moments that made me rethink some decisions.

However, the positive sides are infinitely bigger. One of my greatest pleasures during these trips is to connect with people, and produce content together in a new place. This combination of new people and new experiences is certainly the most enjoyable part of what I do! In addition, being able to show new places and experiences to a large number of people
and being seen as an "inspiration" is priceless!


What equipment do you use, and why, is there any essential equipment that you use to shoot during your trips that you don't use on a regular basis?

I shoot with a Fujifilm XH1, a cropped sensor camera, but still amazing. As I mentioned before, when buying my first
camera I had no knowledge about camera equipment, and I ended up choosing a Fuji XT-10, more for the look, size and weight.
I started building my Fuji setup and have been evolving inside it with better and more professional cameras and lenses. Maybe today, with all the knowledge I have, I wouldn't have started with a Fuji and probably would've gone with the Sony, but the Fuji is good enough for what I do and I still don't feel the need to change it. Nowadays I travel with basically 4 lenses: A 16-35 f4, the standard 24-70 f2.8, a telephoto 85-300 f3.6 - 4.5 and a wide one 18 f2. I feel that my setup is complete and I rarely lack anything. I think it's essential for a nature photographer to be able to have different focal lengths to vary his style of photography - the same landscape can look totally different if photographed with a 16mm and a 300mm. For some trips, depending on the content I want to produce, I bring a portrait lens a 35 f1.4 and a telephoto with longer range, a 150-600 f4.5-5.6. I also use my drone a lot (Mavic Pro 2).
I believe that inspiration comes from many places today, but my main source is, of course, Instagram itself. I follow several travel photographers with work similar to mine that inspire me every day and I have already had the pleasure of being together and photographing with some of them. Another great inspiration for me is Wes Anderson, who comes from cinema.


Which of your destinations was the most difficult to photograph? And the most pleasurable?
For me, the most difficult destinations to photograph are those that require a lot of physical activity. Usually trails where you need to carry a backpack, equipment, food etc for several days are very exhausting and the focus on photography ends up being lost a little. This was the case when I hiked the Everest Base Camp in Nepal. Despite being one of the most beautiful places I've ever been, I couldn't create the content I wanted because I was more focused on the trail and the experience than on the photos themselves - which is also very healthy and worth it.
As for the most pleasurable, it's difficult to choose only one, so I will give you 2. Although completely different and unique, Iceland and Indonesia are at the top of the list of countries that I enjoyed traveling to and photographing
because they are extremely diverse and photogenic. I have visited them twice and I can't wait to visit them again!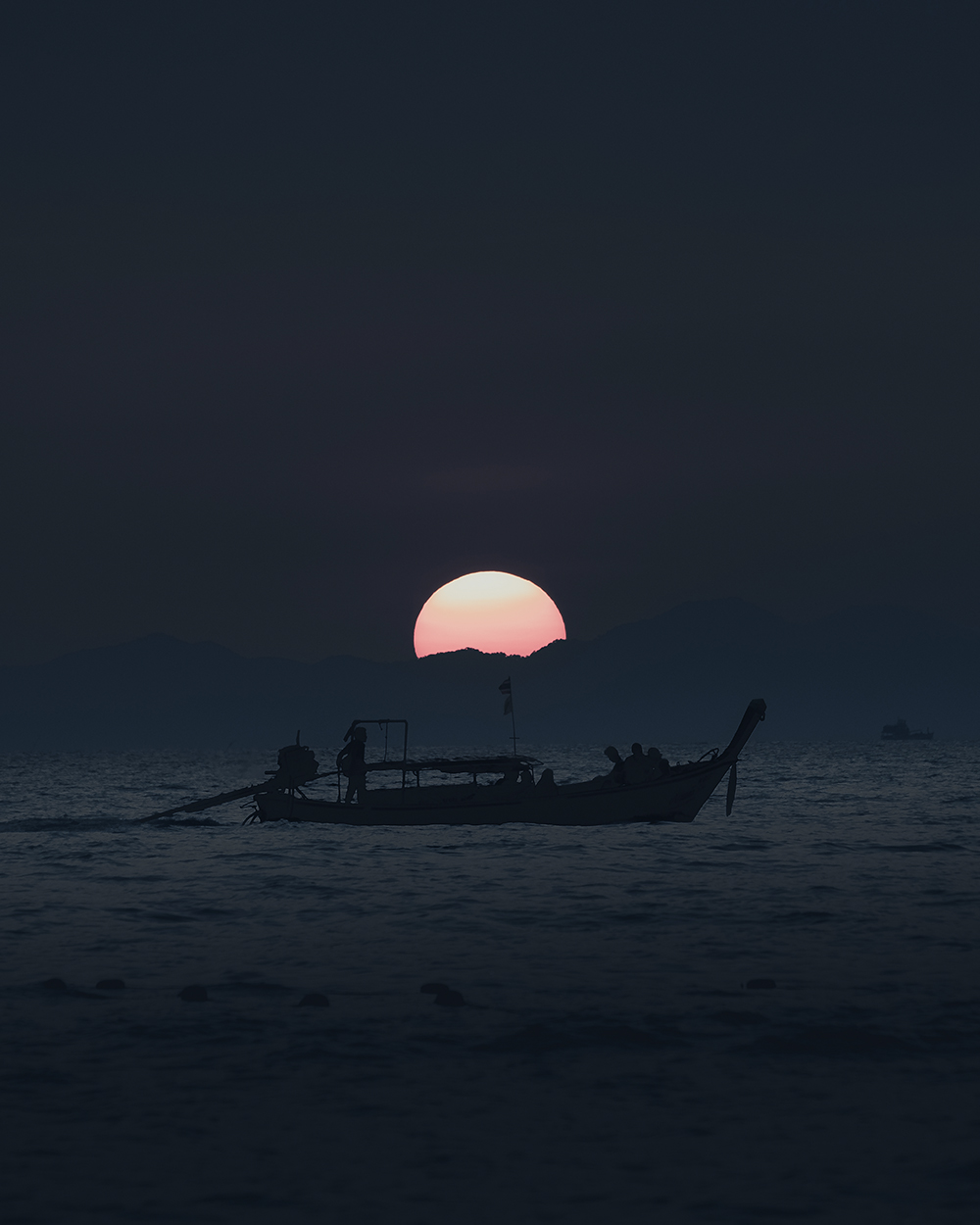 What is the biggest lesson you take after exploring so many countries with cultures, climate, routines so different from each other?
The biggest lesson I take from my travel experiences is, in addition to always respecting one another, regardless of race, status, nationality, looks, etc., is to always be open-minded to new friendships and experiences. The number of incredible people I have had the pleasure of meeting over the past few years who would probably never have met in Rio is enormous.
Each trip / destination is a new learning experience if you are willing to learn - getting out of your own bubble and comfort zone, although it sounds cliché, is essential to enjoying the destination in its essence, connecting with
yourself and with others and discovering not only places, but new feelings within yourself.
A dream, or objective that you have yet to accomplish in your career.
My two biggest dreams / goals in photography are 1. Working on a major project that can help the world in some way - for example, documenting glacier recession due to global warming, a species of animal on the brink of extinction or a nomadic tribe who was hit by the growth of urban centers - and 2. Teaching people through face-to-face workshops around the world.
One goal that I've achieved - which I believe is a goal for all photographers in the world, although we never think it's going to be possible - was to have a photo published by Nat Geo. A photo I took of the Dead Sea in Israel was published as
a spread on a double page in the July 2019 global magazine, certainly the most important milestone of my career!
Last but not least we asked Ricardo to share with us an interesting story about one of his trips.. he shared two! Enjoy it.
The first one is a good one.
I arrived alone in Kazakhstan - a country that, although unknown to many, is incredibly safe and easy to travel in. I decided to rent a car and drive without a final destination for 7 days, since the places I wanted to photograph were impossible to reach with public transportation and my time was limited. My first destination was the Altyn Emel National Park, where the Aktau Mountains and the "Singing Dunes" are, places that have been on my travel list for quite some time. This park is not very visited and there is very little information available on the internet. After 4 hours on the road, I arrived at the entrance to the park, a small village that looked like a ghost town. I started looking for a hotel to spend the night and, with no internet and no one on the street, I found nothing. There were 2 boys about 8 years old playing soccer in the middle of the street and I stopped to talk to them. One of them had extremely basic english and the other did not speak english at all . At first we didn't say anything, I just stopped the car nearby and played a soccer with them. Then, with the help of Google Translator downloaded with Russian and Kazak, I asked if they knew any place that I could eat and spend the night, as well as someone to take me to the dunes to watch the sunset. It turns out that the family of one of the boys had a guesthouse nearby that could welcome me, give me dinner and they could even show me the way to the dunes. We then went in my car, the two of them and me, 1 hour drive, listening to Russian rap blasting in the car and open windows as if we had been best friends for years. When we got there we had incredible light conditions with a storm on the way and the sun low on the horizon, they became my models and we had a perfect afternoon. On the way back, I was invited to dinner with his whole family at his house - no one spoke English, but that didn't stop us from exchanging smiles and laughs. They also offered me a room without having to pay anything - but obviously I did. At the end of the night I gave the boy a Brazilian jersey that I always take with me on trips and keep for opportunities like this to give to those who deserve it - I have never seen such a big smile in my life! The boy was so happy and his mother burst into tears. The next day, when I saw the boy going to school in that shirt, I was sure it was one of the most incredible experiences I have ever had on a trip!
The second one is not such a good experience..
The beginning of this same trip was in Turkmenistan, a country that the vast majority of the world doesn't even know exists. It is the second worst dictatorship in the world, after North Korea. On my arrival in the country I had to bribe a policeman to enter because apparently my name on my passport was wrong (obviously not) and I exchanged money on the black market with my guide (the dollar is worth in the official market, 3.5 local currencies and in the black market it's possible to exchange it for 15!). We were in a group - it is mandatory to be in a group and have a guide accompanying you throughout your stay in the country - traveling in a garbage truck adapted for long trips and camping around the country, a style of travel called "Overland" travel. We spent 2 days in the capital Ashgabat, known for the weirdest world records. The country's president (read, dictator) is passionate about showing wealth - the country is quite wealthy due to natural gas reserves - and so he decides to beat all the weirdest records in the world to show that he is the "best", such as: biggest concentration of white marble buildings, most number of lampposts and fountains on an avenue, biggest indoor ferris wheel, biggest construction of an 8-pointed star, biggest TV tower, among others. It's worth googling it for the complete list! After those 2 days of exploring the capital and exploring this extremely weird city, we boarded the truck to continue our trip to Uzbekistan. The journey would have a duration of 4 days, one of them in the famous "Door to Hell", until we reach the next city. We would cross one of the hottest and most inhospitable deserts in the world, doing "bush camping" - camping without any bathroom structure, hotel, restaurant, electricity, etc. We caught a surreal heat wave, where during the day it was 45 degrees celsius and at night 35. The truck had no air conditioning or refrigerator. On the 2nd day of this journey, the group was already totally exhausted from the absurd heat, lack of fresh food and cold water. No one could stand it, and the trip was becoming unpleasant. On the 3rd night we set up camp near an incredible fort / castle, very important on the famous Silk Road centuries ago. That night the group decided to cook a meat stroganoff for dinner - as the meat was not properly cooled, we believe it was spoiled - 30 minutes later the whole group had stomach aches and diarrhea (except me and another girl since we are vegetarians). In addition, the hot food did not match the 35 degree heat at night and the only little water we had was hot - it was real chaos. To make matters worse, this place was full of insects and even dangerous animals like scorpions and snakes, so we were forced to sleep inside the tent without being able to leave even a crack open (at that point we didn't know if it was hotter inside or outside, to be honest). Obviously nobody got any sleep that night. The next morning everyone was defeated at breakfast, until a Dutch woman who was with us passed out because she was so weak. We were quick to help her and, luckily we had more experienced people who knew how to act in the heat of the moment. We were about 8 hours from the next city, but we would only arrive the next day if we followed the original script. The guide then decided to cut a day's trip and then we drove to the city of Khiva, where we took the Dutch woman to the city's public hospital. This was, without a doubt, one of the worst travel experiences I have ever had!